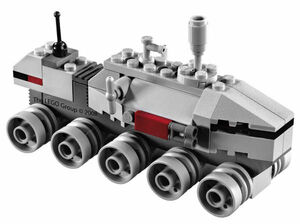 BrickMaster was a magazine released by the LEGO group that came with small sets exclusive to the magazine. The last issue was released in November 2011.
Sets that came with BrickMaster covered Bionicle, City, Creator, Indiana Jones, Ninjago, Prince of Persia and Star Wars.
Continuation
Since production of the magazine ceased, Dorling Kindersley have continued to release a series of BrickMaster books, which each come with two minifigures and a number of bricks. Instructions for several models are included within.
Sets
Books
Ad blocker interference detected!
Wikia is a free-to-use site that makes money from advertising. We have a modified experience for viewers using ad blockers

Wikia is not accessible if you've made further modifications. Remove the custom ad blocker rule(s) and the page will load as expected.