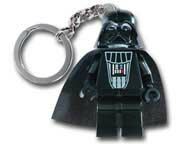 The Lego® group produced and up-to-date still produces a line of Lego® Star Wars keychains. The line was first inroduced in 1999 with the 3913 Darth Vader Key Chain.
List of Lego® Star Wars keychains
Shaak ti Key Chain
Boba fett Key Chain
Clone pilot Key Chain
Obi wan Kenobi Key Chain
Watto Key Chain
Bossk Key Chain
Cad Bane Key Chain
Shock Trooper Key Chain
Ad blocker interference detected!
Wikia is a free-to-use site that makes money from advertising. We have a modified experience for viewers using ad blockers

Wikia is not accessible if you've made further modifications. Remove the custom ad blocker rule(s) and the page will load as expected.