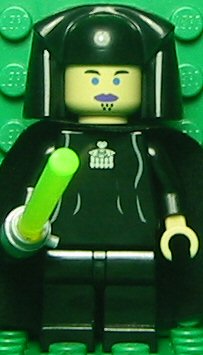 The Light Up Lightsaber is a lightsaber that can light up by pushing down the minifigure's head. It was most commonly used in the early Revenge of The Sith line sets, but it also used with a Darth Vader minifigure. Unlike other minifigures, some parts of them can't be removed, like the lightsaber because it's attached to the hand and the head.
Sets
Gallery
Notes
The Light Up Lightsaber is not used anymore because they only had a 3 hour life, and were replaced by normal lightsabers in later releases of the sets.
See also

Ad blocker interference detected!
Wikia is a free-to-use site that makes money from advertising. We have a modified experience for viewers using ad blockers

Wikia is not accessible if you've made further modifications. Remove the custom ad blocker rule(s) and the page will load as expected.