R5-D4

Homeworld

Tatooine

Date Created

15 BBY

Date Destroyed

0 BBY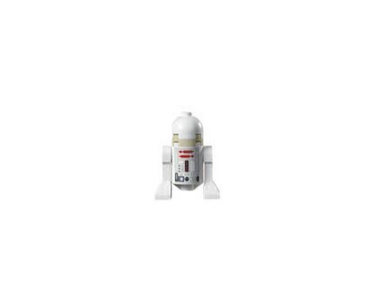 R5-D4 or Red (who Luke calls)
is an
astromech droid
. He was once in the possession of
Jawas
, and then sold to
Owen Lars
.
R2-D2
was given orders by
Princess Leia
to get to
Obi-Wan Kenobi
under any means necessary,so he wrecked R5's motivater so he could get off the
sandcrawler
and find Obi-Wan instead of R5 getting off. After R5 malfunctioned, he was replaced by R2-D2 under the suggestion of
C-3PO
. The droid was never seen after that.
Appearances
10144 Sandcrawler LEGO Star Wars II: The Original Trilogy (Nintendo DS version only)
Ad blocker interference detected!
Wikia is a free-to-use site that makes money from advertising. We have a modified experience for viewers using ad blockers

Wikia is not accessible if you've made further modifications. Remove the custom ad blocker rule(s) and the page will load as expected.