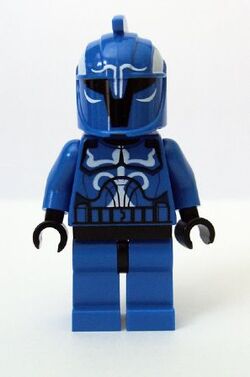 The Senate Commando Captain is minifigure based on a Senate Commando or Senate Guard captain. This minifigure was included in the 2010 released 8128 Cad Bane's Speeder LEGO Star Wars set. They command squads of Senate Guards. Some notable captains include: Jayfron, and Argyus.
Trivia
Even though Senate Commandos/Senate Guards are not clones, LEGO gave them Clone Trooper heads.
Appearances
Ad blocker interference detected!
Wikia is a free-to-use site that makes money from advertising. We have a modified experience for viewers using ad blockers

Wikia is not accessible if you've made further modifications. Remove the custom ad blocker rule(s) and the page will load as expected.