---
---
---
The Star Wars: The Clone Wars is a 3D CGI animated television series whose debut was announced in Fall 2008. It mainly aired on Cartoon Network, and was set during the events between Star Wars Episode II: Attack of the Clones and Star Wars Episode III: Revenge of the Sith. In 2008, LEGO began making sets for the Clone Wars T.V show. They redid many of the minifigures differently to give them a closer appearance to the characters on the show.
Sets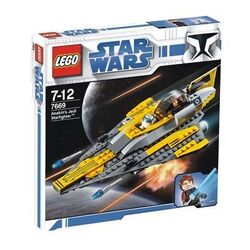 Preview Sets
Minifigures
See also
Ad blocker interference detected!
Wikia is a free-to-use site that makes money from advertising. We have a modified experience for viewers using ad blockers

Wikia is not accessible if you've made further modifications. Remove the custom ad blocker rule(s) and the page will load as expected.