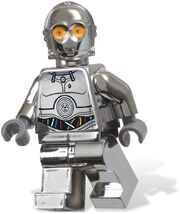 TC-14
is a protocol droid like
C-3PO
, but a silver version. In
Lego® Star Wars: The Video Game
and
Lego® Star Wars: The Complete Saga
, you can play as TC-14 in Episode 1
Chapter 1: Negotiation
place of C-3PO.
There is a listing on eBay of a fan-made custom TC-14 that can be purchased from the same site, only when it's either new or used. A minifigure of TC-14 will be available during May 4th to May 5th at LEGO Shop@Home. It will be given as a present to customers, who spend 75 US-$ or more on a LEGO Star Wars purchase at this online shop.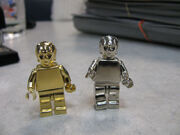 Appearances in Lego®
Sets
Games
Ad blocker interference detected!
Wikia is a free-to-use site that makes money from advertising. We have a modified experience for viewers using ad blockers

Wikia is not accessible if you've made further modifications. Remove the custom ad blocker rule(s) and the page will load as expected.